Books by Virginia Sampson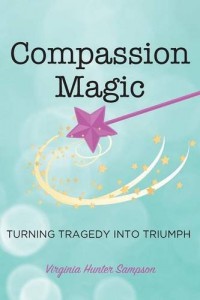 Virginia experienced death, divorce, domestic violence, single parenting, step parenting, grief, full time caregiving to a terminally ill husband, dealing with two adolescents addicted to drugs and alcohol and more.  She was angry, bitter and depressed. She blamed God, the world and everyone in it for her unhappiness.  So she embarked on a journey to revisit the heartaches of her life in hopes of finding some relief from her anger and depression.  In her mind she was going to get a "do over" of her life and this time she was not going to make the same mistakes that had brought her to this unhappy place.   However, as she journeyed through her life she didn't end up fixing mistakes.  Instead, to her complete surprise, she discovered the healing power of self –compassion and compassion for others. Compassion turned her tragedy into triumph and led her to discover a happy, fulfilling, connected and successful life.
She wants to share her experiences with others to help them discover the magic of compassion in their own lives.
Superhero Sam Saves His Family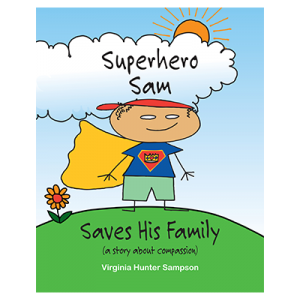 Sam has a problem. He is not getting along with his parents. He is angry because they don't do fun things with him. He blames his parents but soon realizes, as he listens to them talk one evening, that they are not ignoring him. They are busy and tired. So he gets a bright idea. What if he starts helping without being asked- or begged- to help?  He tries it out.  See what happens when Sam changes his attitude and discovers the power of compassion.
Superhero Sam Meets a Bully