Meet Virginia – Speaker, Consultant, & Attorney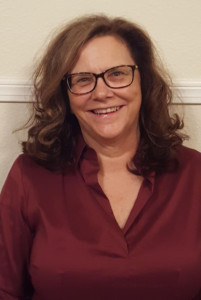 Virginia Sampson is passionate about disseminating the science based message of the power of compassion to create success in all areas of our lives.  She received her Juris Doctor degree from Loyola Law School in Los Angeles. She was been a practicing litigation attorney for since 1982. Virginia started in the legal field when few women were litigators. She served as a judge for three and one half years.
Virginia has had a full and challenging life.  She has been a full-time caregiver to her husband who died from ALS, a victim of domestic violence, a single parent to four children, a widow, a divorcee, a step-parent and more.
Her professional and personal challenges inspired her to study and learn about the new science of compassion, self-compassion and happiness.  She has completed courses of study offered through UC Berkeley Greater Good Science Center, attended conferences at the Stanford Center for Care and Altruism and studied extensively on the subject.
She has written a book for adults, 'Compassion Magic" and started a children's series about compassion with "Superhero Sam Saves His Family".  Virginia writes for Thriveglobal.com – the publication of Arianna Huffington. She travels nationally and internationally to speak about the power of compassion.
Virginia provides information about the latest findings and research on compassion and happiness. She shares simple and scientifically proven practices for discovering the power of compassion to create success and happiness in businesses, schools, communities, families and even with our health and well-being.
Virginia consults with all types of  businesses to improve the bottom line. She consults with school districts to assist them to enhance the learning environment for both teachers and students.  She coaches individuals and small groups to guide them to develop more compassion and self-compassion in their lives and more success.
Stop searching and let Virginia be your guide to heal, succeed and thrive in every area of your life.